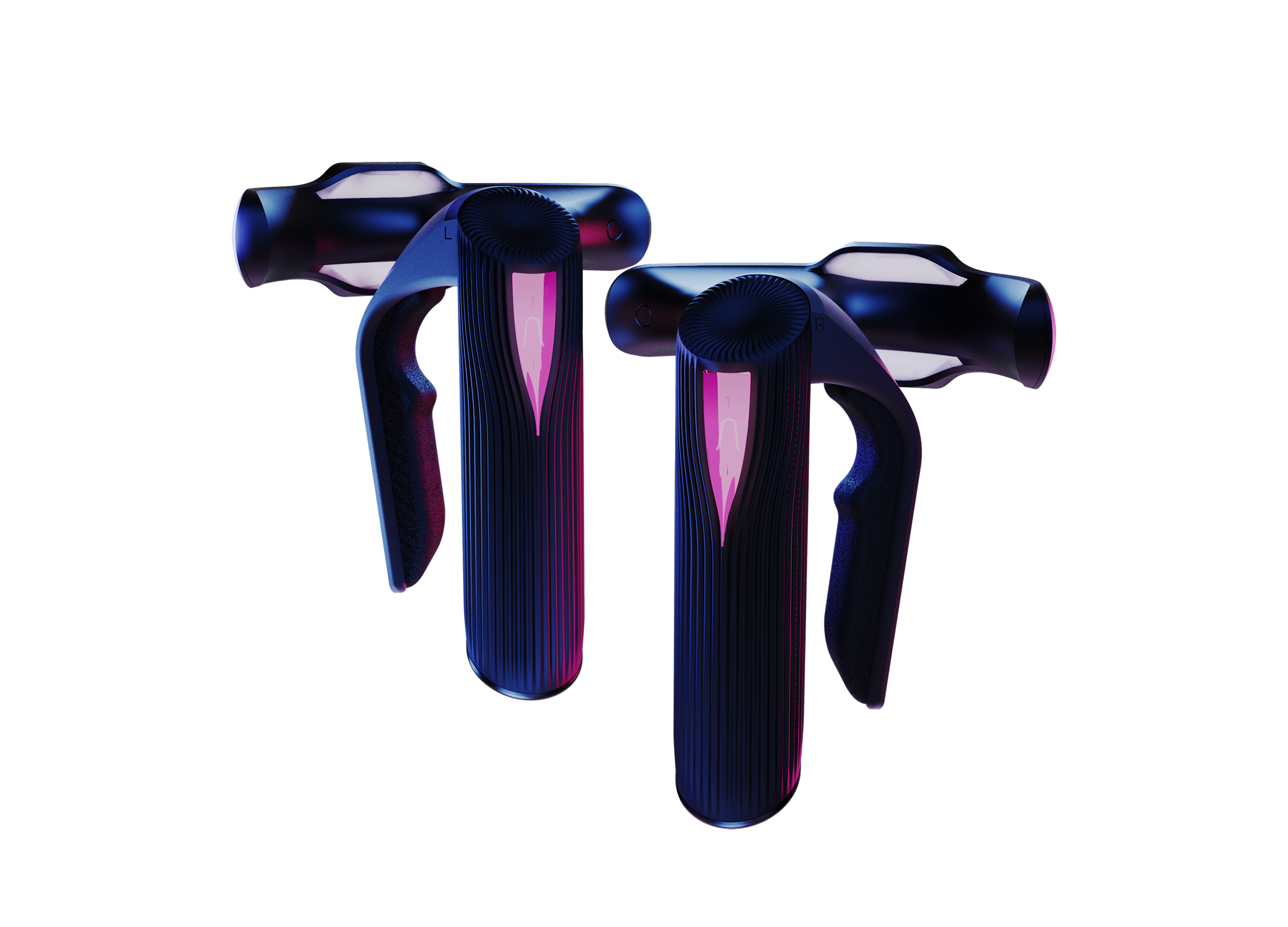 Evaluation Bundle
PRE-ORDER now.
(Orders placed from 6/4/2023 will be shipped in Q3 2023)

Built for Academic and Corporate customers looking to test etee and TG0 technology.
This package will give you access to advanced API features, source code of example projects, and license to use the basic and advanced APIs commercially in your projects or demos.
This bundle also includes the hardware listed below.
What you get?
Hardware:
eteeController, Left and Right
2 eteeTracker SteamVR
1 eteeDongle
2 eteeDongle SteamVR
4 USB-C charging cables
3 foam Sizes, 2x S/M/L
Software - Developer Resources:

Python

etee Python API*: public, open-source package
etee Python API (Advanced): custom haptic control
Source code for example Python-based projects: Ableton music interface, pygame interface, and drone controller emulation for LiftOff simulator.

Unity
* The Quickstart Guides and basic API repositories are available to everyone.
Basic Support:
If you still need assistance feel free to browse our community on Github, or send us an email through our support page on our website to get directly in touch with us.
Additional Support:
If you need further customised support for your academic application, email us to request a quote for contract-based services.
Size:

5.3*5.1*2.7 in

136*130*70 mm

---

Weight:

---

Battery:

• eteeController

730 mAh LiPo




• eteeTracker SteamVR

700 mAh LiPo

---

Charging:

---

Connectivity:

---

Technology:

Patented touch-sensing system

---

Operating System:

---

Tracking:

Support for SteamVR™ Base Station1.0 and 2.0

---

Developer Resources (APIs):

---

Required VR Hardware:

• Virtual Reality ready PC

• SteamVR compatible headset

(Pimax and headsets with inside-out tracking systems are not compatible.)

• Base stations

(VIVE Base Station 1.0, 2.0, or Valve Index Base Station)